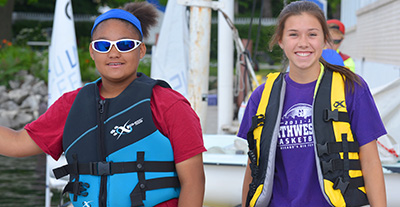 A Gift for the Future.
While tuition and fees help guarantee our program has qualified instructors and facilities, contributions go a long way to helping WYC Youth Foundation continue to providing outstanding quality and value. With your help, we can continue to make a difference in the lives of youth.
Donation
There are many ways you and/or your organization can help. Unrestricted donations are the easiest way for us to apply support where it is most needed. However, contributions may also be designated for a specific purpose. For example, equipment to help keep our fleet current and safely maintained, scholarships to help defray program tuition for potential students and their families, or toward covering fees and expenses for extra curricular activities like participation in regional regattas.
Founded in 1998, the Foundation, a 501(c)(3) charitable organization, continues a long history of commitment to youth started in 1966 by WYC's Junior Sail Program. All contributions are tax deductible.
Please consider making a donation for this year's sailing class and for future sailors to come.